Welcome to Cork Flooring Supply
We're happy you joined our community of cork dorks (as we're affectionately known).
Cork Flooring Supply is your destination for sustainable and healthy cork products, shipped right to your door.
We're also a team of cork flooring experts with a goal to share our knowledge and answer all of your questions.
New to cork? Browse our Cork Flooring Buying Guide.

Have questions about cork? We have answers. Check out our Frequently Asked Questions (FAQ) page.

Ready to shop?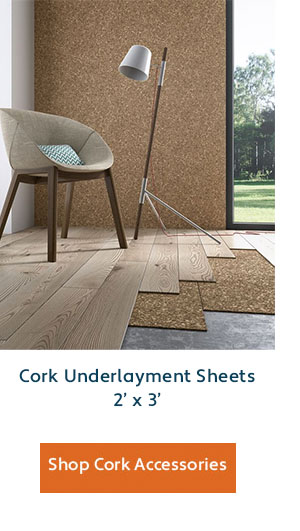 Have more questions? Give us a call at 800-674-1157 and speak to our team of experts in person or contact us by email.