Wicanders W-240 Cork Flooring Adhesive - 1.3 Gallon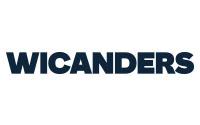 Solvent Free, Water Based Contact Adhesive
High Performance Cork Flooring and Wall Panel Adhesive
Zero VOC
1.3 Gallon covers 180 Sq Ft
Purchase
Product ID : W-240
Downloads
Description
Wicanders W-240 Cork Flooring Adhesive
Specially formulated for the demands of all glue down cork flooring. Solvent free, water-based contact adhesive for the interior installation of cork flooring and wall panels from a world leader in cork adhesives.
Ideal for bonding natural cork backing to porous and non-porous subfloors, walls and to permanently adhered, clean existing floor coverings.
Features:
SAFE
Zero VOC
Solvent free
Water-based
HIGH PERFORMANCE
For reliable bonding of all natural cork flooring
Also suitable for cork wall tiles and paneling
Extra long working time
Excellent coverage
High initial strength
Cork tile adhesive can be walked on immediately
Suitable for chair casters
Approved for radiant heated floors

NOTE:
W-240 adhesive may appear "jello-like" in consistency. This is normal - there are no solvents to maintain a smooth texture while it's in the tub. Once troweled, however, it will spread smoothly. If contents are a little stiff, simply attach a paint stir stick to the end of a drill and use to mix the contents of the tub.
Specs
Coverage
1 gallon covers 180 sq. ft. when covering both the tile and the floor
Application Method
Loba microfibre roller #60 - 80 or #120
Flash time
Approximately 2 to 3 hours; when installing precoated tiles working time is reduced to 1 to 1.5 hours
Working time
Approximately 30-45 minutes, depending on climate conditions and absorbency of substrates; allow adhesive to dry until it is clear
Drying Time
Curing takes 24 hours, light traffic allowed immediately after installation
Shelf Life
1 year in unopened container at 70 °F / 21 °C
Base
Synthetic polymers and latex
VOC Content
0 g/l US regulatory